Comfortable ride with no punk tyre
No worry of air leak. Safe ride all the time.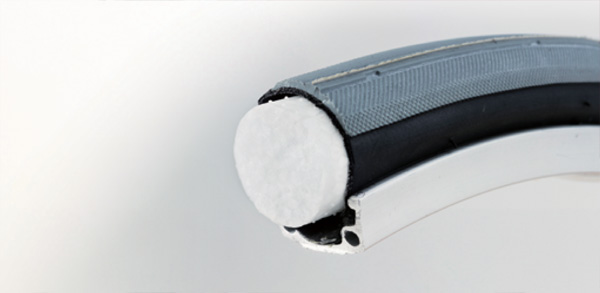 Seat with care on safety
As no screw on surface, no direct contact with skin or clothes.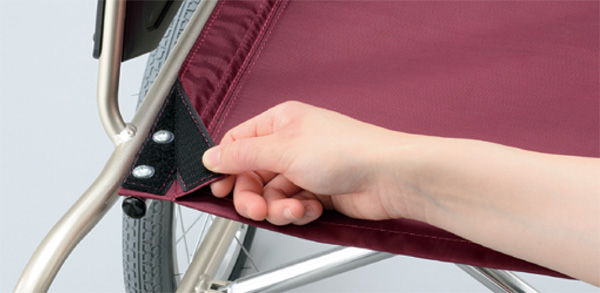 The back support matches your body shape
The backward bending shape of the upper part allows more space to shoulders and upper body, and reduce forward slipping.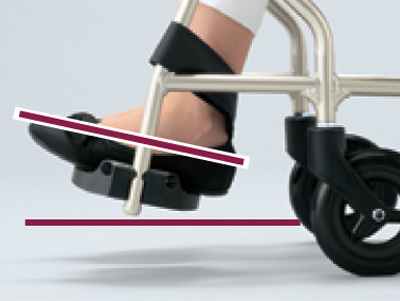 Natural angle of the footrests.
The footrest angle is close to horizontal that allows you ride on the wheelchair with less strain on the ankles.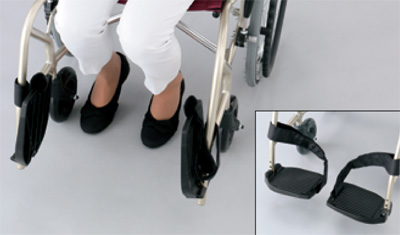 Separate type of leg supports
The footrests are separated to left and right for easily getting on and off the wheelchair, and also make foot rowing easy.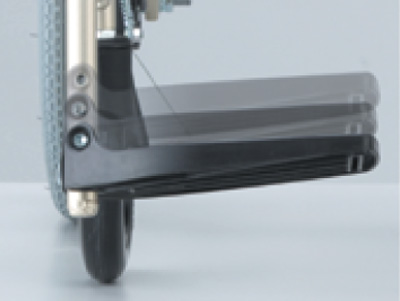 Height of the footrests 3 levels of adjustment.
Adjustable distance of 35, 37, 39cm from the seat.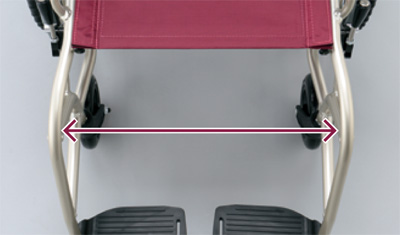 Wide front frame
The front part of the frame is wide opened and more footspace for easy front transfer.
Light weight
Due to light weight, less strain on loading and unloading the wheelchair.
Standard type (attendant-propelled)
9.0kg
Multifunctional type (attendant-propelled)
9.8kg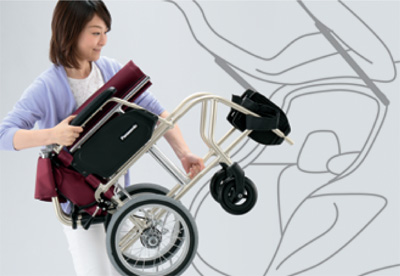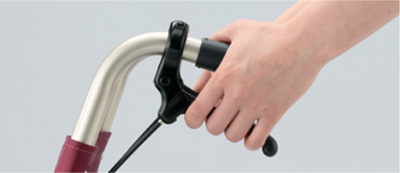 Attendant brakes can be operated with little force.
The brakes can be firmly pressed down with little force. Caliper brake (drum type) used.